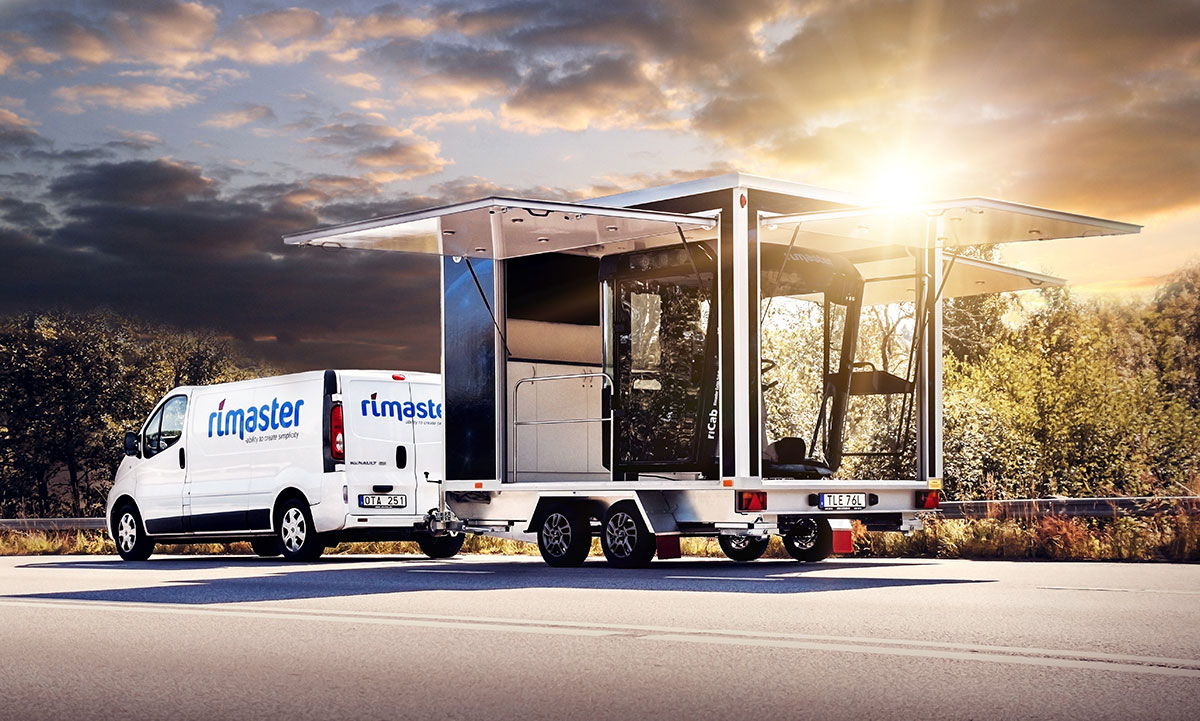 An entire trailer loaded with inspiration, innovation and our overall expertise wants to visit you – wherever you are in Europe!
We on Rimaster go on a tour with our demo wagon riTrailer, which can be turned into a small exhibition with lots of great offers and demonstrations of our technology.
"By bringing a "Mini-Rimaster" to our costumers, we can start a constructive and effective dialogue directly, which we know is appreciated by many costumers", says Claes Hull, who developed the trailer.
We look forward to seeing you – just give as a call if you want us to visit you!